Tree Stump Grinding in Auckland
Arborist360 is a leader in tree stump grinding in Auckland. We are quick and efficient and get the job done right the first time around. We don't hire in 3rd parties, so there is no additional cost associated with our tree stump grinding service.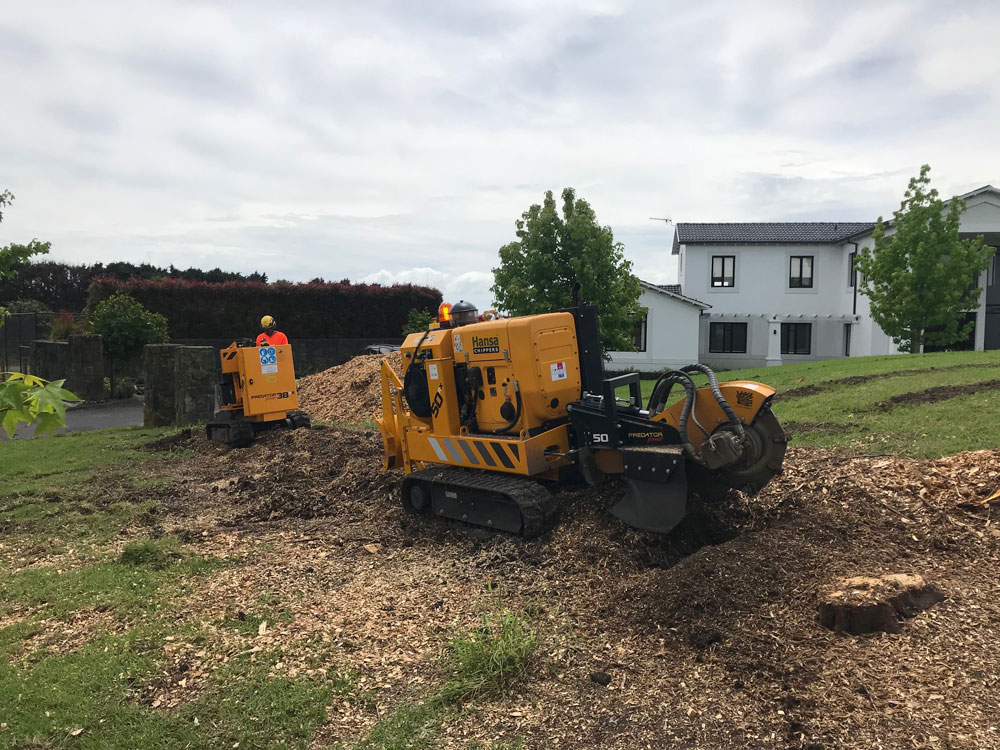 What to expect when using Arborist360 stump grinding service.
Quick turnaround, this is achieved by utilising the latest remote-control stump grinders on the market today, for increased productivity greater precision and unparalleled safety. We don't use the older 'walk behind' stump grinders that are outdated, time consuming and unsafe.
Safety first approach when removing your tree stumps, our staff are fully trained, experts in their field, friendly and can handle stumps in hard to reach and difficult access areas.
Fully insured and provide free no obligation stump grinding quotes in and around Auckland.
We service North Shore, South Auckland, West Auckland and Central Auckland.
We respect our client property and we are committed to providing a 100% satisfaction guaranteed tree stump grinding service. Our team will take care not to damage your lawn, pathways and garden, when grinding your stumps and will leave the area clean and tidy.
SERVICE AREA
We come to you. Auckland Wide.
EMAIL
info@arborist360.co.nz
Subscribe To Newsletter
Stay up to date with our latest projects and technology updates.
"So fast and easy. No mess was left at the property and we felt very confident throughout."

24/7 Emergency Storm damage clean up
0800 454 622